Industrial Vaseline
Name:
Main Properties: Industrial vaseline possesses very good rust-preventing characteristics.
Main Uses: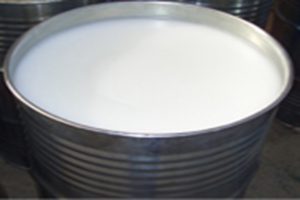 (1).Industrial vaseline is suitable for protecting grease at low temperature.To smear metal parts with it can prevent them from rust.It can also be used for friction-reducing lubricant when the temperatures of machines are not too high and the loads of machines are not too large.
(2).Industrial vaseline can be used for leather soak agent in leather industry,sealing and rust-preventing agent in machinery industry,softener in rubber industry and lubricant in textile industry besides for general rust-preventing agent.
Attentions:
(1). As for the usage,iIndustrial vaseline is suitable for soak smearing or brush smearing at 100~200 celsius and a thickness of 0.2~0.5 cm oil film.The efective term of rust-preventing is 1 year.
(2). Vessels used to hold it must be clean.sealed to prevent from Sun-scorched,rain drenched and impurities and water coming in.
(3). The storage life of the product is 2 years.
We also provide medical vaseline ,yellow vaseline.